About Fingersafe
In 1992 the entire concept of door finger protection was revolutionised by a British inventor, Chris Yeomans, who founded the company Fingersafe® which has become a worldwide trademark.

In 1996, a partnership was formed with James McCallar Jr, resulting in Fingersafe USA Inc. Since then we have dominated the USA and Canadian markets.

In 2006, Chris's Daughter, Gina Fasey, joined the Company as CEO of the Fingersafe® group of companies.

Our products are continually developing and evolving, creating an enormous impact on the once overlooked issue of door safety. Thousands of accidents have been prevented due to the installation of Fingersafe®, but the reality is that until Fingersafe® was invented, door related finger injuries were a regular, unfortunate fact of life. These horrendous accidents, especially amongst children, were a common occurrence, usually leaving terrible scars both physically and mentally. We are extremely proud of our Fingersafe® range and the reputation gained as 'world leaders in door safety.'

Fingersafe® is the original finger hinge protector for doors. No other hinge protection actually ejects fingers from the opening and other companies, through the inadequacies of their products, have actually enhanced the Fingersafe® brand in the market place.

A simple, yet ingenious design, enables Fingersafe® to be fitted neatly and unobtrusively to any door including UPVC and Crittall doors. It is fireproof and weatherproof whilst easy to install - therefore only a basic DIY knowledge is required. In 2013 we added an anti-bacterial version to our product range.

Fingersafe® is tested by The British Board of Agreement, holds a four-hour fire rating by Underwriters Laboratories (UK) Ltd and is included in the Royal Institute of British Architects yearbook as a specified product. Fingersafe® has been tested and approved by the U.S Government.

Our impressive clientele includes:-

London Early Years Foundation (which includes the House of Commons nursery)
South Africa – Virgin Active Leisure Centres
U.S.A - government and military establishments, including the White House Day Care Centre and all day centres throughout the U.S. Worldwide – U.S. air bases
The worldwide expansion of Fingersafe® is a testament in itself to the ingenuity of our products. We achieve this by only manufacturing in the UK for our products distributed in Europe, Australasia, Asia, Africa and in the USA for distribution in America and Canada, which ensures the highest possible quality is maintained throughout all our products, whilst developing the Fingersafe® Group further as a recognised brand. The modest beginnings of Fingersafe® in Westcliff, Essex, highlight our achievements further with current globalisation dramatically underway.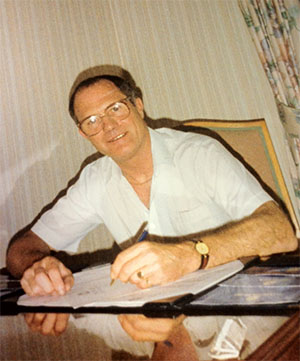 Chris Yeomans
Fingersafe Door Safety Product Inventor